Current Pay Rates
£10.50 - £18.00 per hour
Rates vary by shift with the higher rates available for evenings and weekends.
(Rates are inclusive of holiday pay.)
Living Your Best Life
Make More Time For You With A Great Work/Life Balance.
Our philosophy is Live Happy Care Well
We believe you need to Live Happy to give your best at work.
Working with a great nursing agency like Ocean Healthcare enables you to choose how and when you work.
If you need to earn more money by picking up extra shifts, that's always an option with Ocean Healthcare.
You can also take time off, work less or change the times you are working to adapt to what's going on for you.
This can be a great way of life for a healthcare worker.
Why Join Ocean Healthcare?
Our approach is simple, we serve our healthcare workers well by providing them with flexible work opportunities. All of which is underpinned by honesty, mutual respect, clear communication while never losing focus that ultimately we are helping ensure vulnerable people are well cared for.
Our agency workers are very much part of our team. You're not just a number to us.
Our aim is to understand what works for you and then do all we can to support you.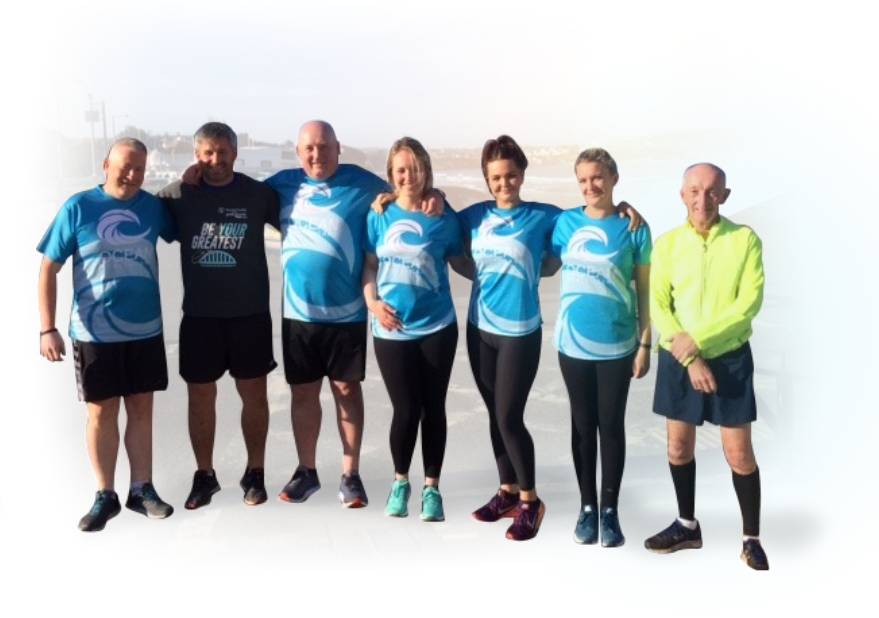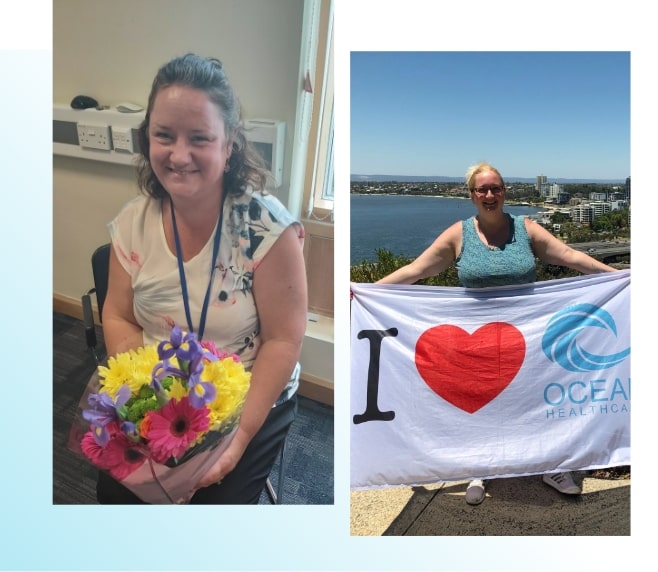 Ocean Healthcare is a nursing agency specializing in the supply of agency nurses, support workers and HCAs to nursing homes, residential homes, hospices and private hospitals throughout Devon and West Somerest.
Originally started in October 2013, Ocean Healthcare has grown to become a key provider of healthcare staffing support in the local area and now has offices in Torbay, Exeter, Barnstaple and Somerset.
REGISTER YOUR INTEREST
BENEFITS
Working With Ocean Healthcare
Excellent Pay Rates

Guaranteed Hours

Agreed Mileage Payments

You Control When You Work

Full, Part Time And Top Up Hours Available

Free Uniform

Ongoing Training

Free DBS
Freedom! It's A Great Feeling!
Live Your Best Life Now!
Discover What Ocean Healthcare Can Offer
you choose
You get to choose when you work and how much you work. This is the stuff dreams are made of! Most people stuck in jobs have to work at the times they are told to. This freedom to choose is a wonderful benefit.
great pay
Not only do you get to choose when and how much you work, but you get well paid for it too! Double bonus!
variety
While we love working with the people we care for and the teams we work with, every day in the same building can sometimes get monotonous. Working in different places keep us fresh and sharp and interested!
Ready To Be Part Of Ocean Healthcare?
More Praise

From Our Team Members
Love working at Ocean. Great and friendly admin team.

Mariana P.

May 2021

Ocean Healthcare is a pleasant team to work with. They are approachable and professional. I am so glad that they could accommodate flexible shifts in my preferred locality. I enjoy working from different care homes and meeting new colleagues. I'm looking forward to book more shifts with Ocean.

Chad F.

June 2021

The most understanding, helpful and friendly team to work for. Lots of work available all the time. They will do anything they can to help, no better company to work for.

Fran B.

June 2021

Excellent company to work for. Friendly & very supportive admin team. Deeply grateful receiving a birthday card today one of the BEST by far. THANK YOU

Oni K.

April 2021

Got registered yesterday to start with Ocean and the help and support I have received so far has been amazing. Shifts are already coming through and I'm excited to start my new journey with them.

Jennifer M.

May 2021

Lovely to Join Ocean again for some extra shifts. They are all so lovely in the office and being back after 2 years was like I've never been away!

Lovely to see you all today for a return back and especially Thankyou Hayley and Helen for refresher Training. Highly recommend Ocean welcomed back with no problems at all.

Thankyou Guys

Tina B.

May 2021
Frequently Asked Questions